《To Grow a Business, You Need Equity Planning 9.0》
A must-join course for all shareholders and entrepreneurs!
Fill in the form below to sign up!
The next equity course is coming soon!
Kindly fill out the form to reserve your seat!
We will contact you soon!
Need help? Dial 019- 368 6868
As the gate to the world pries open, it will seem that the global economy is progressing. Yet, businesses showed signs of being affected by the Russia-Ukraine war.
The perilous days are no more sporadic. To help entrepreneurs establish their empire anytime, China Press and YYC Group set the seal on the seminar【To Grow A Business, You Need Equity Planning 9.0】.
The keys to building your empire lie within
your partners and shareholders!
A conscientious shareholder will help your business prosper!
Attend 【To Grow Business, You Need Equity Planning 9.0】to make your business and equities thrive!
Register now!

We will lead you and your partners on a journey of equity appreciation.
The main objectives aren't about distributing your shares but:




Teamwork makes the dream work, well-planned equity makes the world go round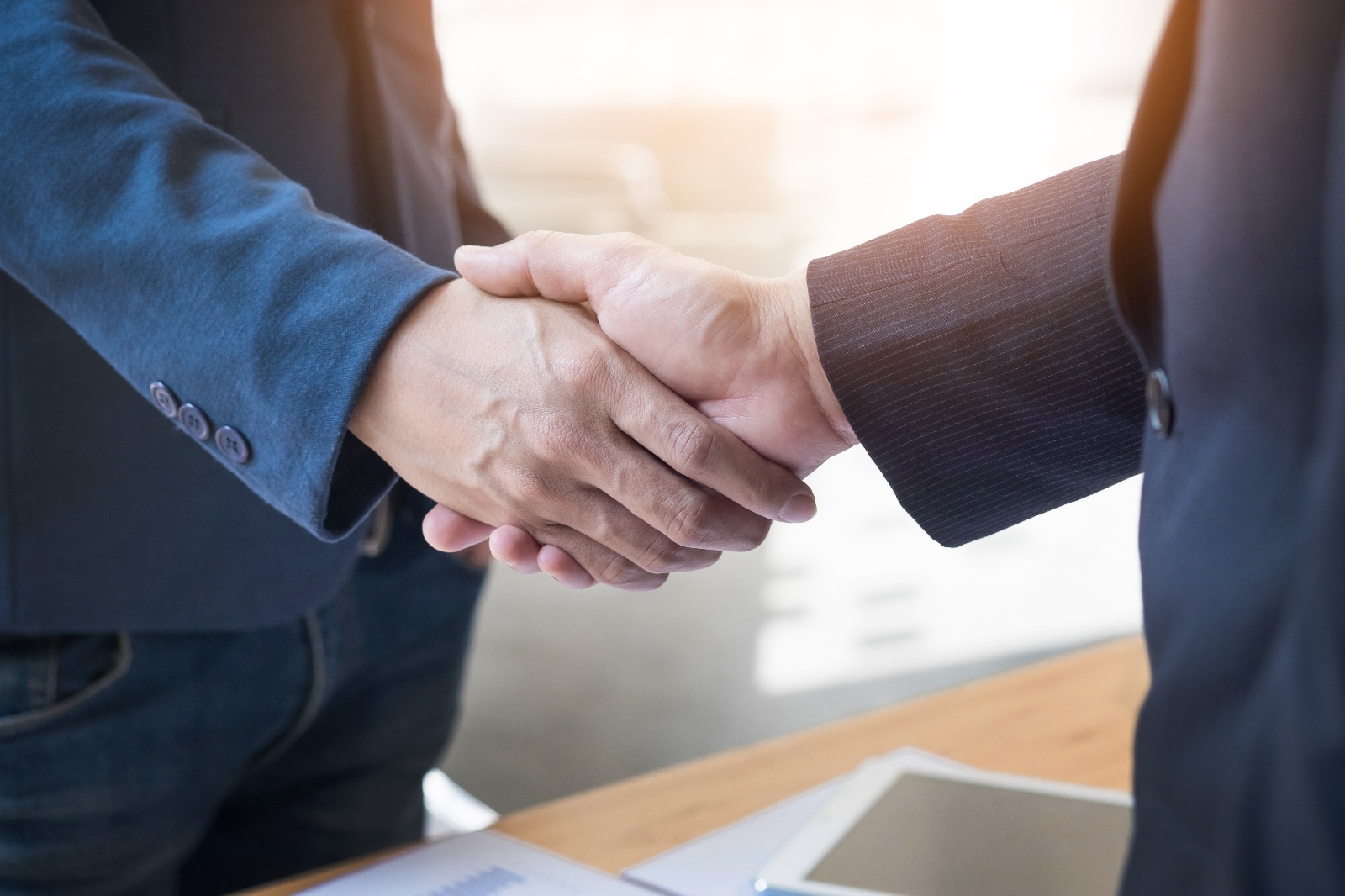 Your marketing strategy may be impeccable, but your business or equity won't thrive if you found the wrong partners or when everyone was just going on their own way.
How can you upend the predicament and boost your equity?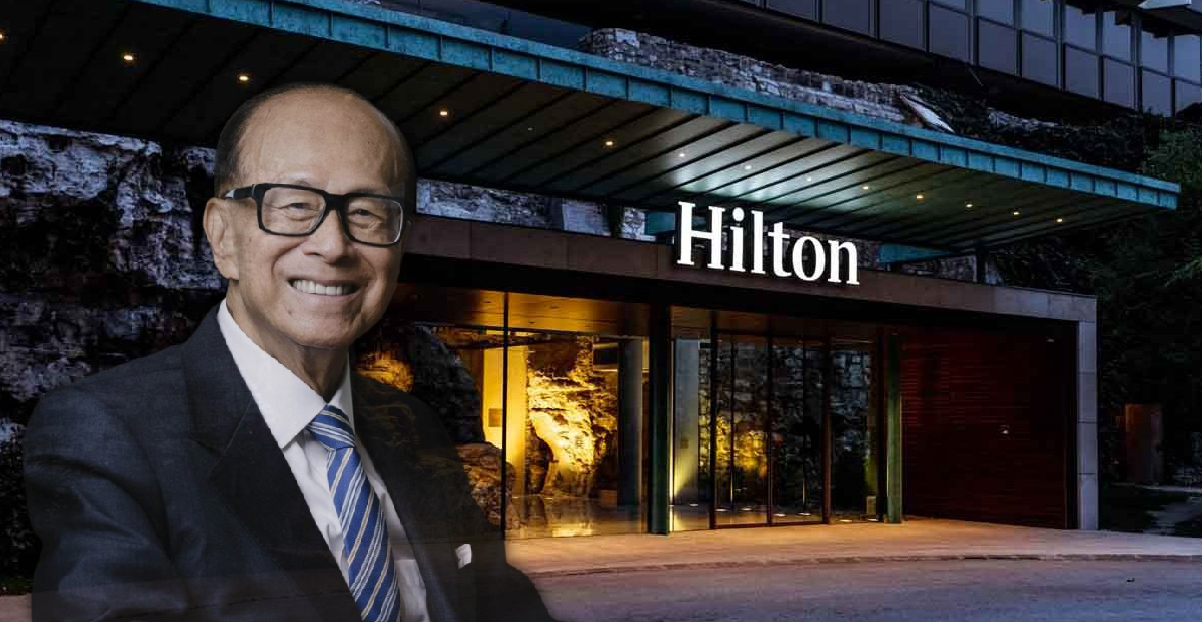 In April 1977, Li Ka-Shing, age 49, acquired a company owned by Hong Kong Hilton for 2.3 million.
In just one year, Cheung Kong Holdings' net asset value had doubled. At the same time, Li found his strategic partner, Pao Yue-Kong, who joined forces with him in mergers and acquisitions.
Since then, Li's business empire expanded rapidly.
OCBC invests in YYC Group!
YYC is the first accounting firm to be funded by OCBC.
We started with only RM 5000, but now our capital
has increased more than 1000 times!
Aside from being a frequent speaker in various seminars, Datin Shin had also tripled the business revenue within 10 years and attracted OCBC Bank to invest and become a strategic partner of YYC in 2019.
If you want to increase your equity value, you must meet these 3 conditions!
One: Understand what equity distribution is (Science)
Two: Work your partner out (Art)
Three: Strategy + Capital
Datin Shin
YYC Group CEO & Finance Expert
The second generation in the family business;
Grew a team of 30 staff to almost 800 staff group of companies;
Improved the company's performance by 4000% in just 10 years;
Won the attention of OCBC Bank to invest and become a strategic partner.
You need an expert to solve your equity problems. Register for 【To Grow A Business, You Need Equity Planning 9.0】hosted by China Press and YYC Group now!
We, of YYC Group
1. Have 48 years of experience in professional business advisory
2. The only accounting firm in Malaysia to have OCBC as an investor and strategic partner
3. The second generation of the legacy accounting firm which has grown from 30 to 800 employees
4. The only firm in the world to educate on "The Science and Art of Equity" to gear up their businesses and equity value
Over the course of two days, our CEO, Datin Shin, and equity planning expert, Mr. Kong, will give you an immersive and interactive online experience, as well as assist you in achieving your goals using our exclusive tools!
To date, over 10,000 entrepreneurs had attended our 【To Grow A Business, You Need Equity Planning】course. With 48 years of practical experience, we have solved more than 1000 problems regarding equity!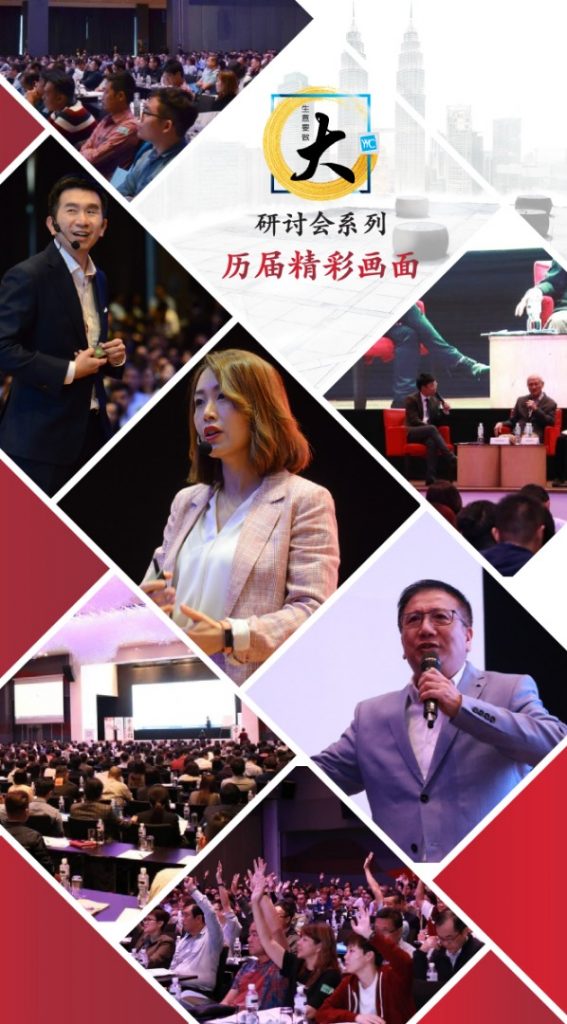 YYC began with only RM 5000 in its bank account, but now, it is currently listed in the top 10 accounting firms.
The previous chairman passed his business on to his two children and gave them equal shares.
After the inheritance, YYC had made more than 15 acquisitions and brought in more than 10 shareholders.
In 2019, OCBC Bank decided to become YYC's shareholder, and now our capital has increased by more than 10,000 times!
Join our seminar, and you'll learn:
What entrepreneurs must learn:
A marvelously built equity planning is an "essential growth framework" for a company.
If shares are not distributed properly, it'll feel as if you're holding a time bomb—your shareholders will be at loggerheads every time, even going to the court for lawsuits. Worst of all, your company might end up in a deadlock.
Your company can only grow without a hitch by mastering equity planning, director allocation, and the art of equity.
As a leader of a company, it is important to clarify the shareholders' ownership rights, management rights, and controlling rights within the equity planning, allowing shareholders and directors to be clear on each other's responsibilities and niches.
Real Case Study
Tencent started in 1998 with only a capital of 500, 000. Back then, Pony Ma contributed the most, yet he didn't take the larger share as he didn't wish to become the monolith of the company. The shareholding percentages of the five shareholders are seen below.

Equity Distribution

Pony Ma: 47.5%
Tony Zhang: 20%
Zeng Liqing: 12.5%
Xu Chenye: 10%
Charles Chen: 10%
Would you distribute the shares as such? Should the other four shareholders join forces, they would become the majority shareholders.
Under such distribution, the 5 co-founders found themselves spending nights on concrete floors, feasting on lunch boxes, and nearly going bankrupt countless times.
The hardships ended when the venture capitalist MIH showed up at their front door. The group redistribute their shares, with MIH receiving half of the shares while the remaining half were distributed among the five shareholders. After that, they went for listing.
So how should we distribute the shares? Some said that it should be 51:49, while others claimed the best proportion would be 70:30.
Some 100% shareholdings companies can do very well, such as Dyson, but this structure didn't work for others. Some businesses have grown big with only a 5:5, while others remain a failure even when the structure is 7:3 or 6:4.
Our YYC experts teach you:
A. Equity Distribution Methods – The Science in Equity Planning
B. "5 Major Arts" that a Shareholder or Director Must Grasp
C. Combination of Science & Art: 1+1=11 – Types of Equity

D. Equity Planning - Decision Making Power, Management, and Ownership
E. Conflict of Interests, Responsibilities, and Authorities in Shareholders and Directors
F. 18 Common Landmines Between Shareholders
G. How to Recover from Equity Allocation Mistakes, Resolve Disputes and Adjust
H. Local Practical Cases vs. Foreign Real Cases
How can you increase your equity so that the value of your business will grow?
As the boss, you must learn to evaluate your company's worth because:
Determining the investment value ratio

Determining the employees' effort and return through valuation (before and after a share motivation)

Recovering equity

Selling a company

Compare the gap between the real and the ideal valuation
Local Real Case Study:
YYC founded its business with only RM5,000, which now increased 10 thousandfold. In addition, OCBC Bank became a shareholder and strategically invested in YYC Group.
How did the company earn one of the largest global banking and financial service providers' investments? How did they determine the company's worth?
Our YYC experts teach you:
A. Valuation Calculation Methods for companies in different industries at different stages
B. Calculation of a company's value before and after financing
C. Constantly adapt business model and find the "proper" profit model
D. Major strategies to increase company valuation
Success hinges on getting people right. Your business will only thrive when you work your partner out, especially during economic uncertainties—that's when the heroes shine!
The right partner will keep changing strategies for the best result!
We'll teach you the Five Major Arts system that YYC has created exclusively in the past 48 years.
These arts are significant in turbulent times. In short, they are the Big Goal, Big Picture, Trust and Chemistry, Duty Thinking, and Values.
These five arts are like the five fingers of the mountain, which you need to keep close.
Real Case Study
What encouraged the five shareholders of Tencent to press on despite all the hardships?
It's their Big Picture! If they didn't think big, think right, or weren't firm enough, they wouldn't overcome the mishaps.
Besides that, Pony Ma understands his duty as the chief executive and chairman clearly. He recognized his strengths and weaknesses as well as found the perfect shareholders and assigned them to their respective posts.
How about you? Aside from setting the right direction for your team, did you do your best as the leader?
You need to recognize your capabilities, find your people, and appoint them to the appropriate position.
The Five Major Arts are Five Major Rules of:
A. Setting the right direction for the team (Big Goal)
B. Show your strength and play your part in the right position (Duty thinking)
C. When making efforts, one must visualize the future and be ready to "sacrifice" for a greater good(Big Picture)
D. Believe in your team and work together to overcome any obstacles to reach the goal (Trust and Chemistry)
E. The shareholders and the team should have a positive mindset and attitude (Values)
To increase the performance, profit; or to transform the business, "share motivation" is a method adopted by many successful enterprises, such as Tencent, Starbucks, and Alibaba.
How did Tencent recover the equity distributed from the existing shareholders and reuse it for share motivation? And how did they recover the equity again and reuse it to motivate a different group? How did all this work ensure the company's growth?
Local Real Case Study:
Take YYC Group for example. Throughout the 48 years, different types of share motivation had been utilized to meet the company's scale and target needs. Our real-life case studies will show you:
How did employee A cash out his shares with 21x profit?
Why would employee B, who had invested RM45,000 in the business and achieved 93x of return, still stay in the company?
Keep in mind that Equity Planning and Motivation Scheme must change periodically according to your business scale. Otherwise, you'll meet a distressing outcome.
Our YYC experts teach you:
A. 3 share motivation schemes that are proven useful
B. Different motivation initiatives to use at various scales of enterprise
C. Matters to look out for before implementing share motivation
D. 11 steps to implement share motivation
E. The common pitfalls and traps
F. Equity incentive agreement
G. Local practical cases vs. real foreign cases
Tan Soo Hui
Executive Director | (Tea Garden) Kedai Kebun Teh Sdn Bhd
KC. Hoe
CEO | CUCKOO International (M) Sdn Bhd
Datin Shin is an inspiring lecturer. She motivated me to grow my business. Mr. Kong's case studies gave me a better understanding of how I should achieve my estimated value. The course also provided various tools and solutions.
It was a great course. It helped me understand what equity distribution is and inspired me to take my business to the next level.
What did the entrepreneurs say...
Have you ever thought of the goal of your business? Do you want it to be listed, inherited, merged, sold off, or closed?
Have you never thought about it? Or are you afraid to imagine it?

If your answer is the latter, will your business be inherited then?

Most entrepreneurs in China and Malaysia share a similarity—they were full of passion at the start of the business and were willing to pour their blood, sweat, and tears into it.
However, they often passed down their legacy in a hurry, which likely leads to a disaster.
Even if you have no successor, you can opt for business merging so that your years of hard work won't go to waste!
Our YYC experts teach you:
A. Discover the most suitable door for your future
B. How to find your door to future
C. The Sore Spot of Inheritance—Learn how to solve disputes between two parties
D. Listing—how to calculate and exchange equity by using natural and stimulated growth strategy + Roll-Up Strategy
Entrepreneurs need to learn the importance of corporate finance, especially for those who wish to take a big step forward in their businesses.
The only way to thrive and achieve the maximization of company valuation is by learning to plan and review the corporate finance of your business.
Under this framework, four topics will be covered— Company Valuation, Company Restructuring and Shareholding Structure, Mergers and Acquisitions, and Capital Structure.
There are consequences of not acknowledging the importance of corporate finance:
You fail to find the appropriate revenue

You thought you'd won but in reality…

The moment you earn money, you casually use them as dividends or investments. In serious cases, your cash flow is tight, and you don't know what to do

You opened companies without a plan. It's like you're hoarding a bunch of ships and have no idea how to lead them

Your debt increases

You'll be deceived

Your business falls
A company could have maximized its value by adopting regular corporate planning in allocating resources, as well as balancing the risks, and picking up company profitability throughout the business.
Regardless of the situation with the market or your plan for business expansion, you must consider restructuring the equity structure.
Our YYC experts teach you:
A. How to calculate your company's valuation
B. How to utilize the resources appropriately
C. How to design an equity structure that suits you
D. How to edge out your competitors
E. How to design a winner array
F. The usefulness of various shareholding structures
G. Why divide the existing business into several companies to hold the shares? When is it necessary and when is it not?
H. The pros and cons of restructuring
I. How to design the structure of the newly acquired company
J. Will the restructuring involve tax issues?
How do you grow an asset management firm that started out with just RM20 million in assets under management (AUM) into a RM80 billion business?
Dato' Teng Chee Wai, Founder and Managing Director of Affin Hwang Asset Management walks us through his journey at the helm of the company over the last 20 years.
From humble beginnings with just 20 employees, the company has grown to a 400 strong workforce with asset management capabilities spanning regional equities, fixed income, exchange-traded funds, and private equity.
Whether it's weathering through economic recessions or bear markets, Dato' Teng has seen it all. His efforts have earned him wide-industry recognition for leading one of the fastest-growing asset management firm in the country and earning the trust of thousands of corporate and retail investors.
Learning outcome:
How to build an RM80b empire without any experience as a CEO

How to find a turning point when you hit a roadblock

Finding an equitable distribution of shares to incentivise management and spur performance

Private Equity vs. Public Listing. Which method of fundraising works best?

After giving up his high position in a listed company, he took interest in agriculture and started working on healthy dairy products.
With his own savings and help from his family, he ventured into cattle raising with a starting capital of RM8 mil.

After 12 years of effort, he created Farm Fresh, a local, well-known dairy product brand! He went through numerous hardships and turmoil. In March 2022, his company was listed on Bursa Malaysia with a market capitalization of RM 3.3 bil and a P/E ratio of 47 times.
How did a local dairy product brand surpass a 59-year-old dairy company in just 12 years?
Learning outcome:
1. How does the relationship between shareholders make a difference?
2. How do you succeed without having relevant experience in the field? What are the three most important factors?
3. Why did he choose to go for listing? What changed after listing? What is the main duty of a leader?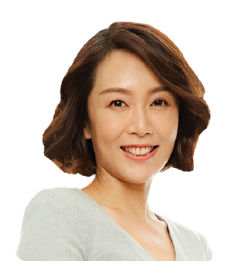 Datin Yap Shin Siang (Datin Shin)
YYC Group CEO & Finance Expert
CEO of YYC Group - a 48 years strong standing homegrown accounting and business advisory group.

Has over 20 years of professional experience in public accounting, tax, and business advisory.

Expert in finance, market strategy, sales strategy, and law matters.

She estimates the YYC Group is already in the top 10 accountancy firms by size and can rival the Big Four locally.

Being the second generation in the family business, she has grown a team of 30 staff accounting firm to an almost 800 staff group of companies today, which is also trusted by 10,000 entrepreneurs.

She has also tripled the business revenue since 2016 and won the attention of OCBC Bank in 2019 to invest and become a strategic partner of YYC.
She is also a frequent speaker for seminars organized by China Press, Nanyang Siang Pau, Malaysian Institute of Accountants (MIA), and various trade associations such as Malaysia Retail Chain Association (MRCA), Master Builders Association Malaysia (MBAM), The Timber Exporter's Association of Malaysia (TEAM) and many more. Moreover, she is always invited by the media as the main speaker for business programs.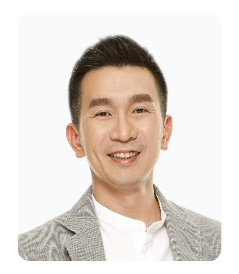 YYC Group Business Advisory Director and Equity Experts
Malaysian Companies' Business Advisor

Equity planning Expert

Member of the Malaysian Institute of Accountants (MIA)

Member of Chartered Tax Institute of Malaysia (CTIM)

Has more than18 years of experience in helping SMEs and Public Listed Companies.

Experienced in industries such as manufacturing, construction, multimedia, wholesale, trade, retail, etc.

"Share Motivation" expert, with extensive practical experience and firmly believed that every SME has the potential of getting listed!
Founder and Managing Director of Farm Fresh
Growing up in a small town in Perak, Loi Tuan Ee, 59, grew up with a love of nature and deep respect for agriculture. He feels that farming is a part of his life and that it is a family tradition that is buried deep in his soul.

He joined three companies, then left Century Bond Berhad in 2005 and started his agriculture career by setting up Rainforest Capital.

Noticing that many Malaysian brands were selling products made from reconstituted or powdered milk, he decided to purchase a small plot of land in Johor and import 60 Holstein Jersey cows from Australia, setting up Farm Fresh Milk Sdn. Bhd.

Farm Fresh was growing faster than Loi could have ever imagined. To help expand his operations, he enlisted the help of his old friend Azmi Zainal as partner and brought in Khazanah National, the strategic investment arm of the Government of Malaysia, as an investor in the company. These collaborations laid the groundwork for the company's continued success.

Under Loi's leadership, Farm Fresh was awarded 'Best Farm' by Asia Livestock in 2015 and 2020, and was recognised with the ASEAN Inclusive Business Award. He was also awarded "Endeavour Entrepreneur" by the 65th Endeavour International Panel in 2016, and Ernst & Young' s Malaysian Entrepreneur of the Year 2016.

His company was officially listed in March of this year with a market capital of 3.3 billion!
Managing Director of Affin Hwang Asset Management BHD
Over the past few decades, he has built the company to be the fastest-growing independent investment management house in Malaysia with RM78 billion in assets under administration as of 28 February 2022.

In his capacity as Managing Director / Executive Director, Teng manages the overall business and strategic direction as well as the management of the investment team. His hands-on approach sees him actively involved in investments, product development, and marketing.

Teng's critical leadership and regular participation in reviewing and assessing strategies and performance have been pivotal in allowing the Company to successfully navigate the economically turbulent environment.

Teng's investment management experience spans more than 30 years, and his key area of expertise is in managing absolute return mandates for insurance assets and investment-linked funds in both Singapore and Malaysia. In addition, Teng is also the Chairman of Bintang Capital Partners Berhad, Affin Hwang AM's Private Equity subsidiary.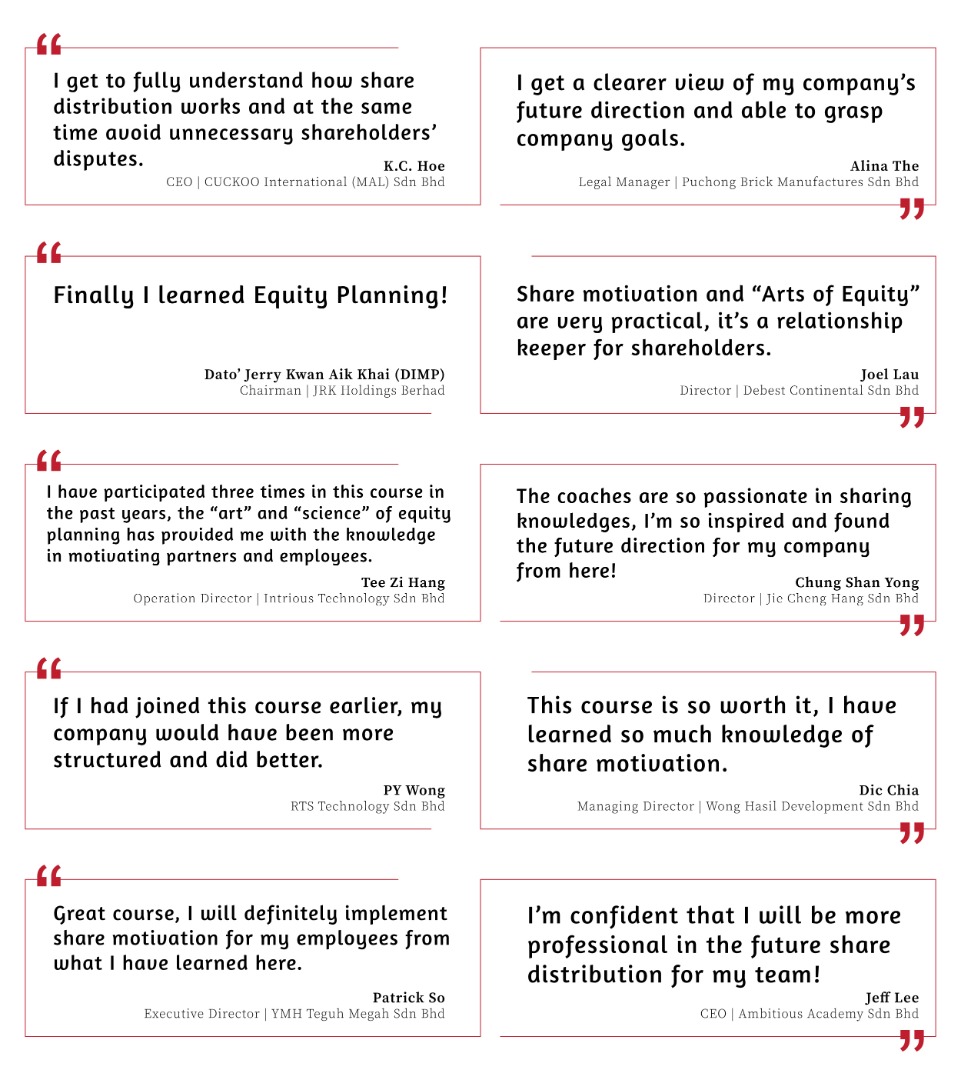 Are you still hesitating after reading all the feedback?
Currently, you have 3 choices:
Ignore
(Don't you want to grow your business?)
Self-study
(Are you sure about that?)
Learn from the
equity expert
(What are you waiting for?)
Can you beat the market and grow your business in critical times?

Well, that depends on your participation!




We'll show you the secrets of equity planning to increase your company's value!

Our professional and experienced instructors will guide you through building your business empire.

Together, we'll learn about equity, valuation, inheritance, and listing to create infinite possibilities for your business!




Register now and get your ticket to your success!
Stay tuned for our next equity course!
Kindly fill out the form to reserve your seat,
we will contact you soon!
** To protect intellectual property rights, we reserve the right to decline peers in the same line of work!
Payment details:
Pay to the order of:
YYC GST Consultants Sdn Bhd
Registration No. 201301043188 (1073010-M)
CIMB 8603-8631-36
Please note that the purchase of our courses is non-refundable. If in any case you are unable to attend, you must notify YYC in writing via email 3 working days prior to the course date, and you will be given the opportunity to transfer to another course. Failure to attend without meeting afore-stated notification deadline is considered a cancellation and NO refund will be issued.
You understand and agree that YYC reserves the right to add, change, modify or remove any of the terms and conditions, with or without prior notice to you, at any time and for any reason in the Company's sole discretion.
Copyright © 2022 YYC All rights reserved.
Want to grow your business?