《To Grow a Business, You Need Equity Planning 11.0》
A must-join course for all shareholders and entrepreneurs!
Fill in the form below to sign up!
By joining this course, you will get:
Early birds can get
up to a 50% discount!
✔️ Like-minded shareholders
✔️ Equity appreciation
✔️ The right equity allocation
✔️ The right equity incentive
✔️ A resolution between shareholders
✔️ Company listing / Private Equity / Your business legacy
✔️ Profit increment
✔️ Corporate finance
✔️ A very up close and personal sharing by the listed companies
✔️ 16 practical and physical tools (via courier service)
✔️ A completed corpus of Equity Planning + Brainstorming drill + 30 solutions
Original Price: RM 998
Promotional Price: RM 675
The first 100 payers: RM 488
(Key in PROMO CODE: YYCCP20)
days
hours
minutes
seconds
days
hours
minutes
seconds
Reserve your seat now!
12 – 13/5/2023 (Fri & Sat)
11 AM – 6 PM
Physical business tools
to be delivered to your doorsteps!
Need help? Dial 019- 368 6868
Are you ready for 2023?
How will you respond to the economists' prediction of the upcoming Great Depression?
Or perhaps, you feel it's not a big deal after lockdowns?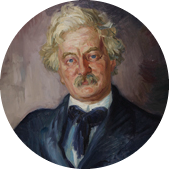 "If the world is cold, make it your business to build fire."
To fight the cold,
Li Ka Shing referred to various methods to build a steady cash flow
As an entrepreneur, Li Ka Shing is more concerned with managing and forecasting the strategic directions of the business, as well as the assurance on the economic aspects. This is also the reason he remained standing amidst financial crises.
What about you? Have you found the direction? Perhaps, you believe you'll find the new path with an old map?
Sign up now for our

【To Grow A Business, You Need Equity Planning 11.0】!

Together with your partners, we'll lead you and your team through an inspiriting 2023!
Your main reasons to attend【To Grow A Business, You Need Equity Planning 11.0】:




Lead and March Your Shareholders/Team Towards the Same Direction
Adopt the soft skills
(5 Major Art) to work out your relationship with partners
Adopt the hard skills (Science) to plan your equity
- The key to building your empire
lie within your partners and shareholders!



Transforming your team
from "me" to "we",
ensuring a smooth succession
Utilize equity incentives to empower employees
Let's strive through 2023!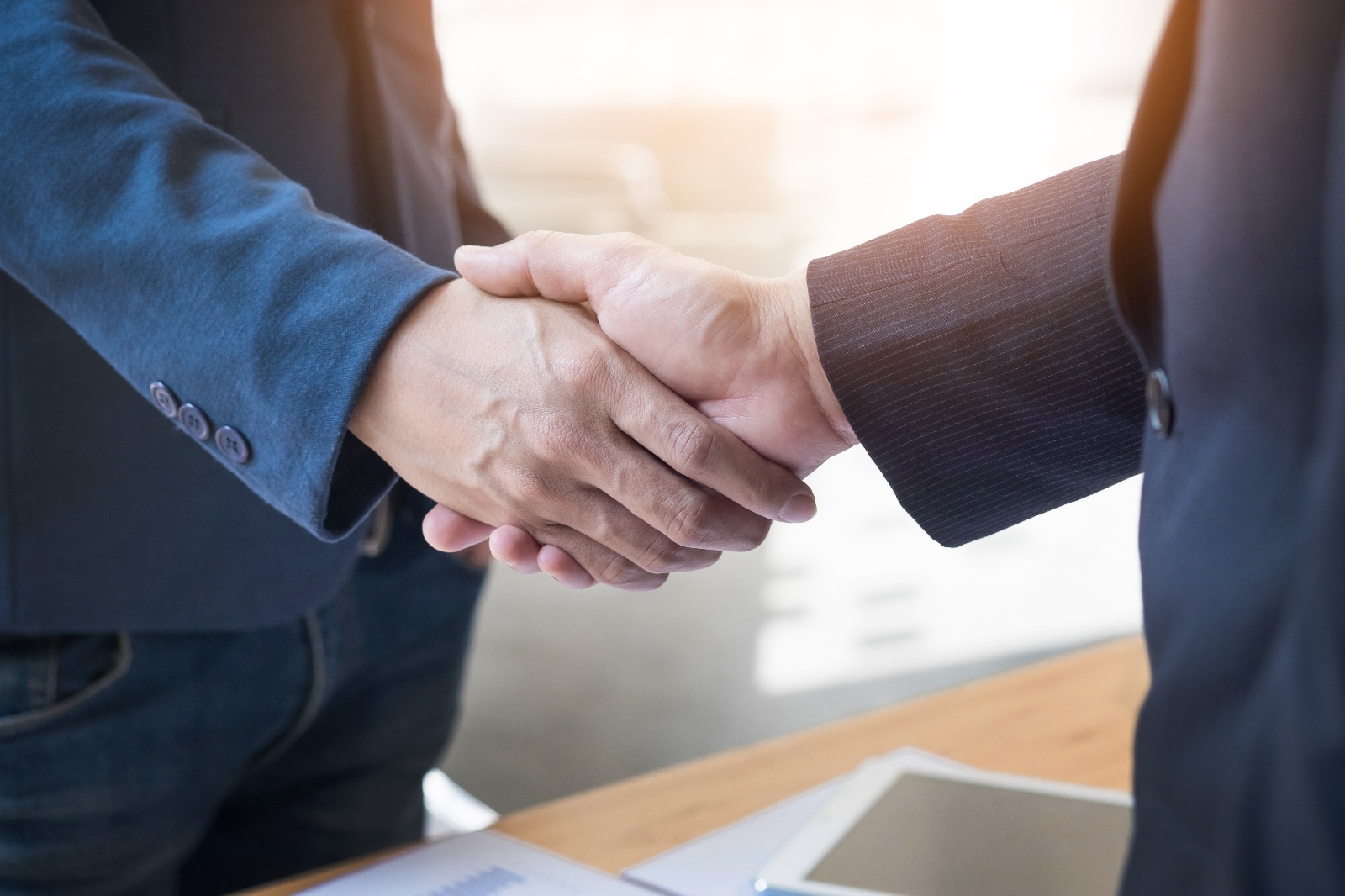 Your marketing strategy may be impeccable, but your business or equity won't thrive if you found the wrong partners or when everyone was just going on their own way.
How can you upend the predicament and boost your equity?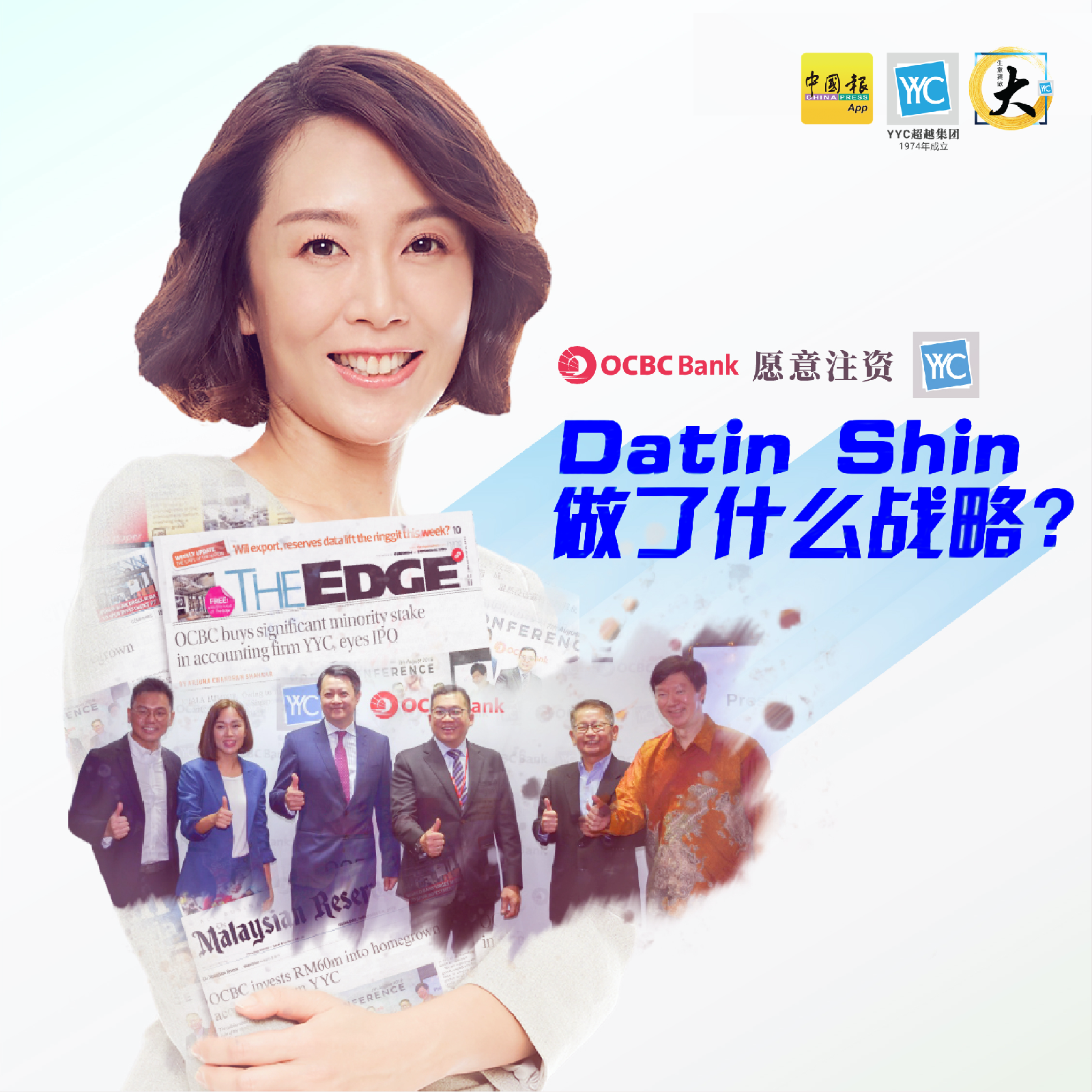 If you want to increase your equity value,
you must meet these 3 conditions!
One: Understand what equity distribution is (Science)
Two: Work out your relationship with partners (Art)
Three: Strategy + Capital
All you need is an equity planning expert to help work out your equity, shareholders, and talents!
Sign up for【To Grow A Business, You Need Equity Planning 11.0】hosted by China Press and YYC Group now!
We, of YYC Group
1. Have 49 years of experience in professional business advisory
2. The only accounting firm in Malaysia to have OCBC as an investor and strategic partner
3. The second generation of the legacy accounting firm which has grown from 30 to 800 employees
4. The only firm in the world to educate on "The Science and Art of Equity" to gear up businesses and equity value
Over the two days course, our CEO, Datin Shin, and equity planning expert, Guru Kong, will give you an immersive and interactive online experience, as well as assist you in achieving your goals using our exclusive tools!
To date, over 15,000 entrepreneurs had attended our 【To Grow A Business, You Need Equity Planning】course. With 49 years of practical experience, we have solved more than 1000 problems regarding equity!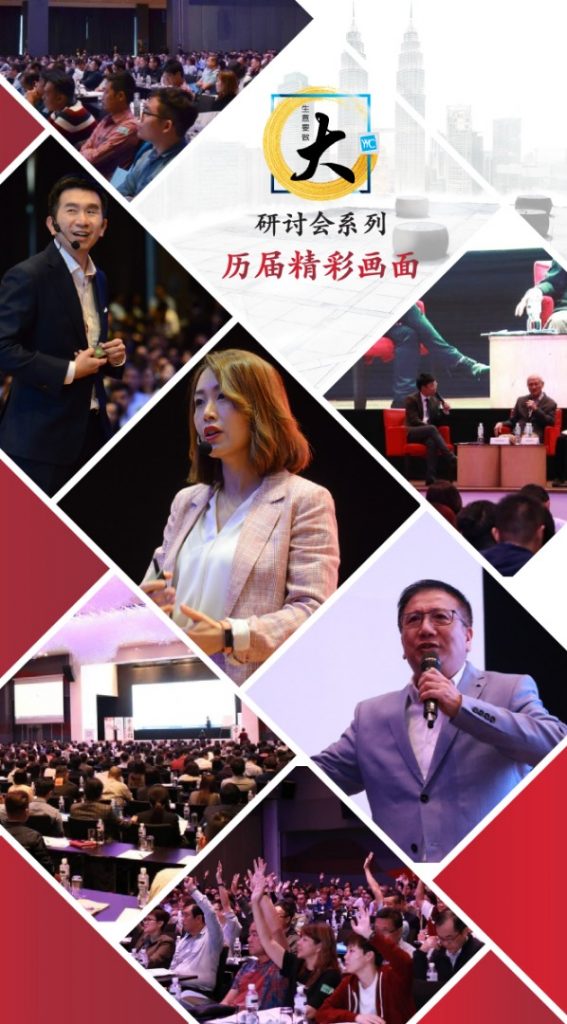 YYC began with only RM 5000 in its bank account, but now, it is currently listed in the top 10 accounting firms.
The previous chairman passed his business on to his two children and gave them equal shares.
After the inheritance, YYC had made more than 15 acquisitions and brought in more than 10 shareholders.
In 2019, OCBC Bank decided to become YYC's shareholder, and now our capital has increased by more than 10,000 times!
Join our seminar, and you'll learn:
What entrepreneurs must learn:
A marvelously built equity planning is an "essential growth framework" for a company.
If shares are not distributed properly, it'll feel as if you're holding a time bomb—your shareholders will be at loggerheads every time, even going to court for lawsuits. Worst of all, your company might end up in a deadlock.
Your company can only grow without a hitch by mastering equity planning, director allocation, and the art of equity.
As a leader of a company, it is important to clarify the shareholders' ownership rights, management rights, and controlling rights within the equity planning, allowing shareholders and directors to be clear on each other's responsibilities and strengths.
Real Case Study
Tencent started in 1998 with only a capital of 500, 000. Back then, Pony Ma contributed the most, yet he didn't take the larger share as he didn't wish to become the monolith of the company. The shareholding percentages of the five shareholders are seen below.

Equity Distribution

Pony Ma: 47.5%
Tony Zhang: 20%
Zeng Liqing: 12.5%
Xu Chenye: 10%
Charles Chen: 10%
Would you distribute the shares as such? Should the other four shareholders join forces, they would become the majority shareholders.
Under such distribution, the 5 co-founders found themselves spending nights on concrete floors, feasting on lunch boxes, and nearly going bankrupt countless times.
The hardships ended when the venture capitalist MIH showed up at their front door. The group redistribute their shares, with MIH receiving half of the shares while the remaining half were distributed among the five shareholders. After that, they went for listing.
So how should we distribute the shares? Some said that it should be 51:49, while others claimed the best proportion would be 70:30.
Some 100% shareholdings companies can do very well, such as Dyson, but this structure didn't work for others. Some businesses have grown big with only a 5:5, while others remain a failure even when the structure is 7:3 or 6:4.
Our YYC experts teach you:
A. Equity Distribution Methods – The Science in Equity Planning
B. Combination of Science & Art: 1+1=11 – Types of Equity
C. Equity Planning – The power in Decision Making, Management and Ownership
D. Conflicts of Interests, Responsibilities, and Authorities in shareholders and directors
E. 18 common landmines between shareholders
F. How shareholders resolve disputes and readjust equity
G. Local practical cases vs Foreign real cases (Equity distribution + Utilization of Arts + Resolving Landmines)
How can you increase your equity so that the value of your business will grow?
As the boss, you must learn to evaluate your company's worth because:
Determining the investment value ratio

Determining the employees' effort and return through valuation (before and after a share motivation)

Recovering equity

Selling a company

Compare the gap between the real and the ideal valuation
Local Real Case Study:
YYC founded its business with only RM5,000, which now increased 10 thousandfold. In addition, OCBC Bank became a shareholder and strategically invested in YYC Group.
How did the company earn one of the largest global banking and financial service providers' investments? How did they determine the company's worth?
Our YYC experts teach you:
A. Valuation Calculation Methods for companies in different industries at different stages
B. Calculation of a company's value before and after financing
C. Constantly adapt business model and find the "proper" profit model
D. Major strategies to increase company valuation
Success hinges on getting people right. Your business will only thrive when you work your partner out, especially during economic uncertainties—that's when the heroes shine!
The right partner will keep changing strategies for the best result!
We'll teach you the Five Major Arts system that YYC has created exclusively in the past 48 years.
These arts are significant in turbulent times. In short, they are the Big Goal, Big Picture, Trust and Chemistry, Duty Thinking, and Values.
Take for instance: Have you found the right direction? As the captain of the boat, can you lead your shareholders and team out of the vast wavering sea?
If everyone goes their way instead of in the same direction, what will happen to the boat? It won't sail at all! Worse, the boat capsizes when a wave hits!
Is having the right direction that important? Truly, most entrepreneurs fear setting the wrong path!
Real Case Study
What encouraged the five shareholders of Tencent to press on despite all the hardships?
It's their Big Picture! If they didn't think big, think right, or weren't firm enough, they wouldn't overcome the mishaps.
In this online seminar, we'll break the lesson down and guide you in setting the right direction.
Aside from their Big Picture, Pony Ma also understands his duty as the chief executive and chairman clearly. He recognized his strengths and weaknesses as well as found the perfect shareholders and assigned them to their respective posts.
What about you? Aside from setting the right direction, did you do your job as a top leader/ qualified boss? (Understand yourself + find your talents + assign them to their respective posts)
Our YYC experts teach you
A. How to do the art of equity well
B. How to Embrace the Five Arts and Master the Five Arts Methodology
These five arts are like the Five Elements Mountain (五指山), where you gradually build your business to withstand roaring storms!

To increase the performance, profit; or to transform the business, "share motivation" is a method adopted by many successful enterprises, such as Tencent, Starbucks, and Alibaba.
How did Tencent recover the equity distributed from the existing shareholders and reuse it for share motivation? And how did they recover the equity again and reuse it to motivate a different group? How did all this work ensure the company's growth?
Local Real Case Study:
Take YYC Group for example. Throughout the 48 years, different types of share motivation had been utilized to meet the company's scale and target needs. Our real-life case studies will show you:
How did employee A cash out his shares with 21x profit?
Why would employee B, who had invested RM45,000 in the business and achieved 93x of return, still stay in the company?
Keep in mind that Equity Planning and Motivation Scheme must change periodically according to your business scale. Otherwise, you'll meet a distressing outcome.
Our YYC experts teach you:
A. 3 share motivation schemes that are proven useful
B. Different motivation initiatives to use at various scales of enterprise
C. Matters to look out for before implementing share motivation
D. 11 steps to implement share motivation
E. The common pitfalls and traps
F. Equity incentive agreement
G. Local practical cases vs. real foreign cases
Tan Soo Hui
Executive Director | (Tea Garden) Kedai Kebun Teh Sdn Bhd
KC. Hoe
CEO | CUCKOO International (M) Sdn Bhd
Datin Shin is an inspiring lecturer. She motivated me to grow my business. Mr. Kong's case studies gave me a better understanding of how I should achieve my estimated value. The course also provided various tools and solutions.
It was a great course. It helped me understand what equity distribution is and inspired me to take my business to the next level.
What did the entrepreneurs say...
Have you ever thought of the goal of your business? Do you want it to be listed, inherited, merged, sold off, or closed?
Have you never thought about it? Or are you afraid to imagine it?

If your answer is the latter, will your business be inherited then?

Most entrepreneurs in China and Malaysia share a similarity—they were full of passion at the start of the business and were willing to pour their blood, sweat, and tears into it.
However, they often passed down their legacy in a hurry, which likely leads to a disaster.
Even if you have no successor, you can opt for business merging so that your years of hard work won't go to waste!
Our YYC experts teach you:
A. Discover the most suitable door for your future
B. How to find your door to future
C. The Sore Spot of Inheritance—Learn how to solve disputes between two parties
D. Listing—how to calculate and exchange equity by using natural and stimulated growth strategy + Roll-Up Strategy
It's not about "finance"; it's all about "money" !
Only when your money is spent correctly, that your profit grows rapidly, not to mention your equity value multiplies! (See graph below)
Corporate finance isn't a lesson for big or listed companies. SMEs must grasp the knowledge as well!
Under this framework, you'll learn:
Company Valuation

Company restructuring and Shareholding Structure

Mergers and Acquisitions

Capital Structure

Dividend and Return on Capital
There are consequences of not acknowledging the importance of corporate finance:
You fail to find the appropriate revenue

You thought you'd won but in reality…

The moment you earn money, you casually use them as dividends or investments. In serious cases, your cash flow is tight, and you don't know what to do

You opened companies without a plan. It's like you're hoarding a bunch of ships and have no idea how to lead them

Your debt increases

You'll be deceived

Your business falls
You win when you planned and managed your money well; you lose a big time when you mishandled them!
Hence, corporate finance isn't just about "money"; it's everything shown above. Whether you wish to grow your business or inherit it, you must get this right to ensure your business value!
A business gains a higher valuation thanks to corporate finance and the smart utilization of resources. Not only that, it balances the lurking risks and creates profits.
Our YYC experts teach you:
A. How to calculate business valuation
B. How to utilize your resources smartly
C. How to design an equity structure that suits you
D. How to design a winner array
E. The usefulness of various shareholding structures
F. Why divide the existing business into several companies to hold the shares? When is it necessary and when is it not?
G. The pros and cons of restructuring
H. How to design the structure of the newly acquired company
I. Will the restructuring involve tax issues?

1. From farm to retail, how to extend from upstream to downstream manufacturing and grow into a RM 14.3 billion market cap company.
2. How to work calmly in a competitive, low-threshold industry, and move forward in a steady manner with a keen business sense while constantly innovating and creating value to create the "plus factor" upper hand, which attracted Family Mart to look for QL to be their sole agent in Malaysia.
3. Oversee the strategic business planning and growth initiative for QL Resources Berhad.
4. The franchise owner of Family Mart Malaysia: Director of QL Maxincome Resources Sdn Bhd.
5. Managing Director of Boilermech Holdings Berhad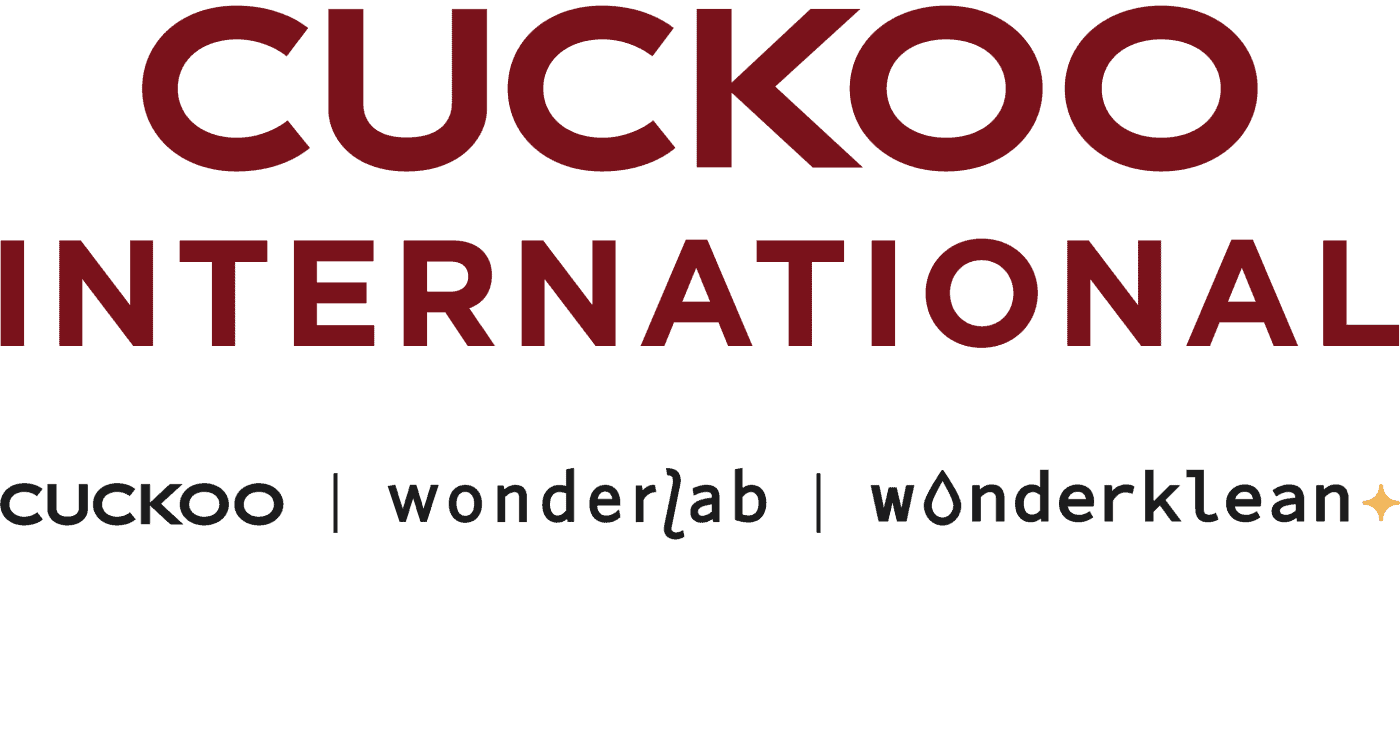 1. Within 7 years of its founding, the company's sales performance soared to RM 1.13 billion
2. Over 14,000 employees and dealers.
3. Is it the business model or "the people" that made him so successful?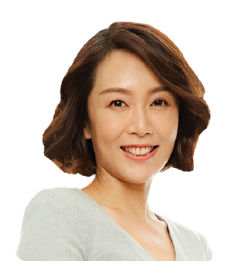 Datin Yap Shin Siang (Datin Shin)
YYC Group CEO & Finance Expert
CEO of YYC Group - a 49 years strong standing homegrown accounting and business advisory group.

Has over 20 years of professional experience in public accounting, tax, and business advisory.

Expert in finance, market strategy, sales strategy, and law matters.

Being the second generation in the family business, she has grown a team of 30 staff accounting firm to almost 800 staff group of companies today, which is also trusted by 10,000 entrepreneurs.

Her marketing strategy and outstanding performance won the attention of OCBC Bank, who invest and become a strategic partner of YYC

Under her management, YYC Group has become one of the top 10 local accounting firms and can rival the Big Four Equally

She is frequently interviewed by media and professional firms like China Press, Bernama, The Edge, Astro, TV2, 8TV, CPA Australia, and many more.

She is also a frequent speaker for seminars organized by China Press, Nanyang Siang Pau, Malaysian Institute of Accountants (MIA), and various trade associations such as Malaysia Retail Chain Association (MRCA), Master Builders Association Malaysia (MBAM), The Timber Exporter's Association of Malaysia (TEAM) and many more. Moreover, she is always invited by the media as the main speaker for business programs.

She is invited and served as an independent director of a listed company, Agmo Holdings Berhad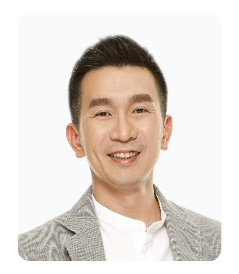 YYC Group Business Advisory Director and Equity Experts
Malaysian accoutnant and Companies' corporate Advisor

Member of the Malaysian Institute of Accountants (MIA)

Member of Chartered Tax Institute of Malaysia (CTIM)

has more than 20 years of experience in accounting, taxation, corporation law advisor and business advisory.

Providing coaching to over 2,000 SMEs

Dedicated to research, teaching, and practice in corporate governance, corporate strategy, equity structure design, and employee motivation scheme.

Serving as a board member for several chambers of commerce and association, actively promoting the development of these organizations.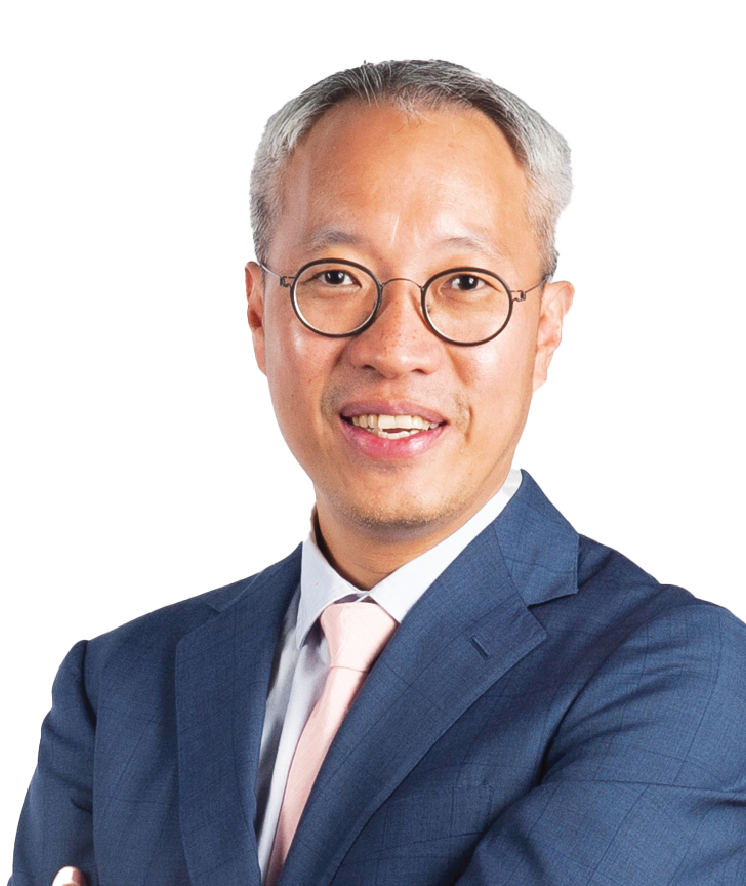 QL Resources Berhad Executive Director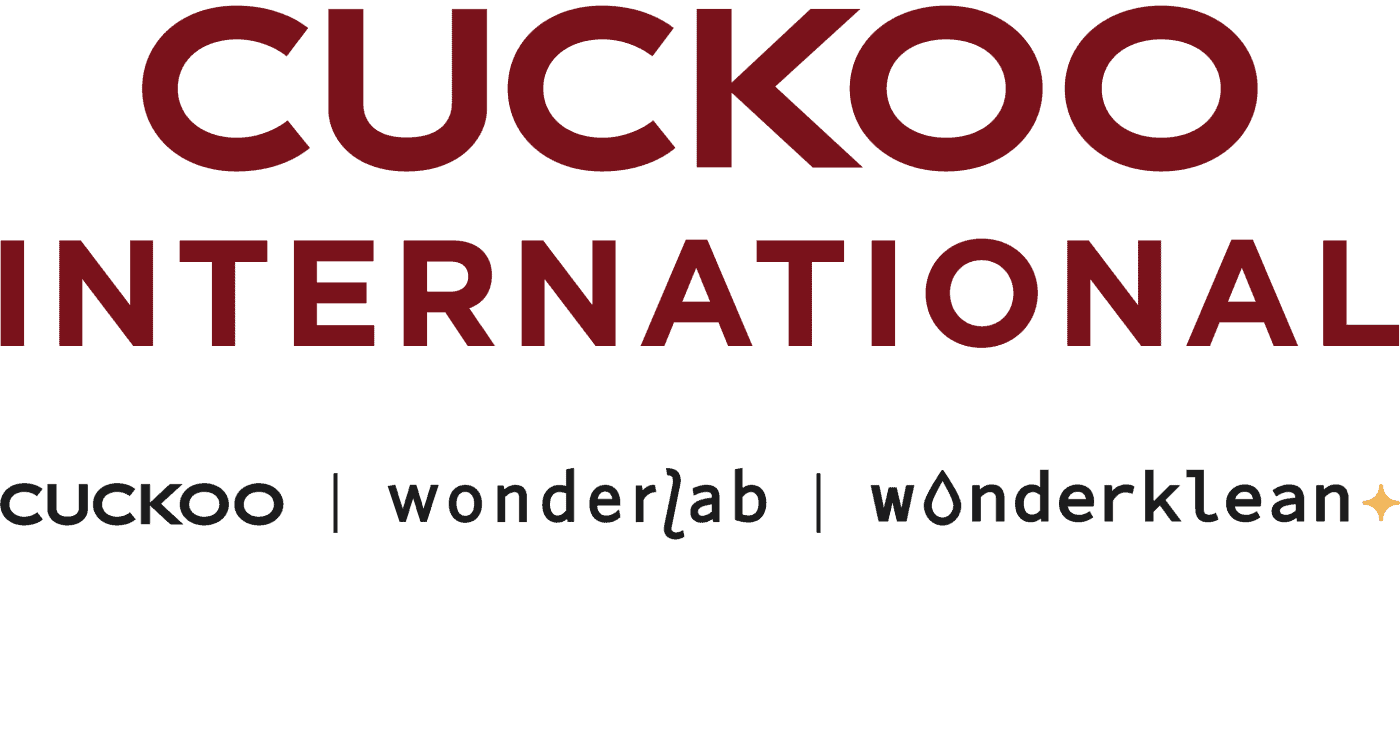 Founder & CEO
CUCKOO International (MAL) Sdn Bhd
Are you still hesitating after reading all the feedback?
Currently, you have 3 choices:
Ignore
(Don't you want to grow your business?)
Self-study
(Are you sure about that?)
Learn from the
equity expert
(What are you waiting for?)
Can you beat the market and grow your business in critical times?

Well, that depends on your participation!




We'll show you the secrets of equity planning to increase your company's value!

Our professional and experienced instructors will guide you through building your business empire.

Together, we'll learn about equity, valuation, inheritance, and listing to create infinite possibilities for your business!




Register now and get your ticket to your success!
Date: 12 – 13/05/2023 (Fri & Sat)
Time: 11 AM – 6 PM
Platform: Zoom
days
hours
minutes
seconds
days
hours
minutes
seconds
Early birds can get

up to a 50% discount!
Payment details:
Pay to the order of:
YYC Advisors Sdn. Bhd.
Registration No. 200801038830 (840178-P)
CIMB 80-1051095-4
Original price: RM 998
Promotional price: RM 675
The first 100 payers: RM 488
(Key in PROMO CODE: YYCCP20)
Please note that the purchase of our courses is non-refundable. If in any case you are unable to attend, you must notify YYC in writing via email 3 working days prior to the course date, and you will be given the opportunity to transfer to another course. Failure to attend without meeting afore-stated notification deadline is considered a cancellation and NO refund will be issued.
You understand and agree that YYC reserves the right to add, change, modify or remove any of the terms and conditions, with or without prior notice to you, at any time and for any reason in the Company's sole discretion.
** To protect intellectual property rights, we reserve the right to decline peers in the same line of work!
Copyright © 2023 YYC All rights reserved.
Want to grow your business?